Nutanix has released the latest AOS version 6.1 (STS) and Prism Central PC.2022.1 which brings a lot of new\exciting features in different areas.
Here is some of key features, for the full Release notes:
AOS 6.1 (STS) => Release Notes
Prism Central pc.2022.1 => Release Notes
Dark Mode in Prism UI :
Dark Theme on Prism Element and Prism Central (that will be long-awaited feature for me personally)
Category-based Host affinity policy
In PC.2022.1 now we can define VM-Host affinity policy in Prism Central using categories. This feature enables you to easily manage affinities for a large number of VMs.
AHV Memory Overcommit:
AHV now supports Memory overcommit per VM, a VM can share up to 75% of its memory if unused.
This is achieved with the help of Balloon driver or host swap mechanisms, so VM can claim additional memory up to the configured value.
If Host Memory concession happened then the host swap will kick in and this may affect VM performance of enabled VMs. this is why Overvommit is not recommended for Production VMs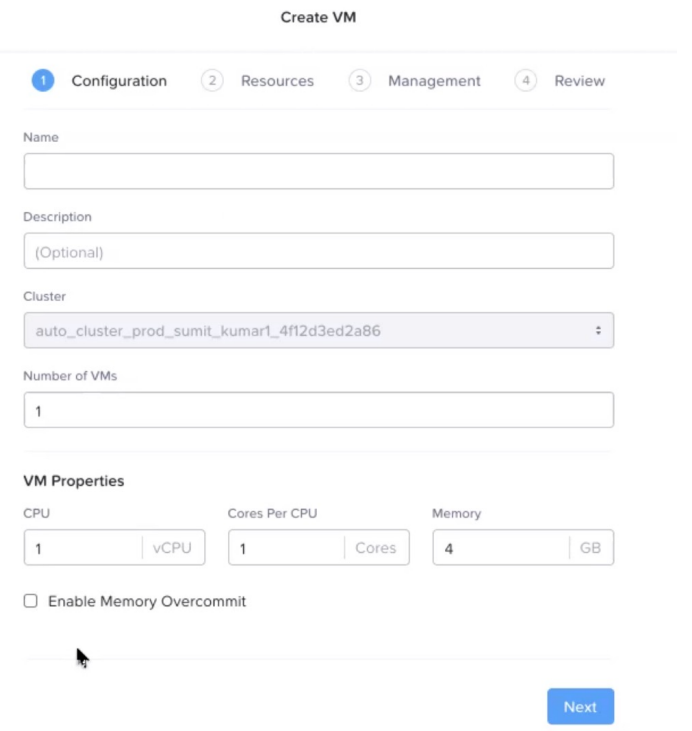 Performance Boost For Scale-Up Databases
Many legacy database deployments like SQL Server have single large vDisk for DB.
When migrating these databases to HCI, maximum performance typically requires spreading databases across multiple vDisks, per best practices.
Single large vDisks are now accessed by multiple vDisk controller threads, reducing the impact of not applying best practices.
IO path and CPU optimizations improve performance.
2X performance improvement for single vdisk with multiple data files
77% performance improvement for single vdisk with single data file
Even multiple vdisks performance increased by ~18-20%
Lift and Shift traditional DB applications like SQL server
Advanced NVMe Tiering for Optane
Adds a new tier in extent store if requirements met
Enhancements to differentiate between read and write
workloads
~20%-30% performance improvement for reads with
Optane tiering based on outstanding IO
AES Support For Hybrid Clusters
Autonomous Extent Store (AES) is foundation for new features like Blockstore, that provides a consistent performance for write-heavy application.
Featured started in AOS 5.10 and was only enabled for All-Flash Clusters till now. 6.1 brings support for the Hybrid Clusters meeting requirements.
Deep storage nodes with high-capacity HDDs can have AES
Cold Data Management in the same Cluster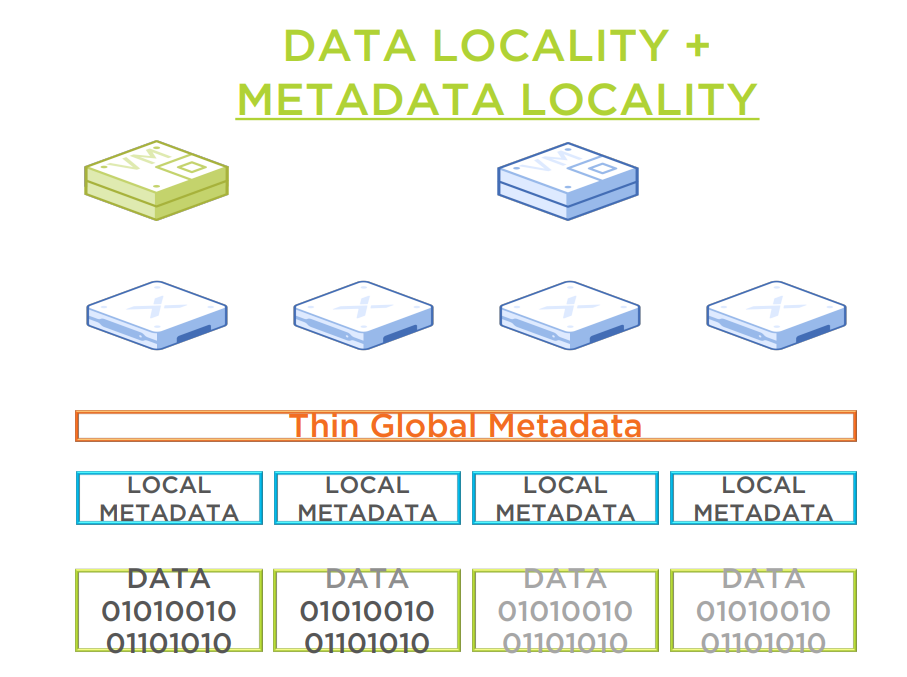 Storage Policy per VM (Encryption)
Before this release encryption was on a cluster level, with AOS 6.1 customers can set and manage storage policy (encryption) template by departments, applications, and business critically.

For example,
– Set QoS (IOPS) for specific mission critical VMs
– Enable encryption for specific VMs moving from dev environment to production
Migrating workload across clusters without worrying about underlined Storage container configuration
Simplifying Storage configuration (Multi-Cluster focus with Storage Policy)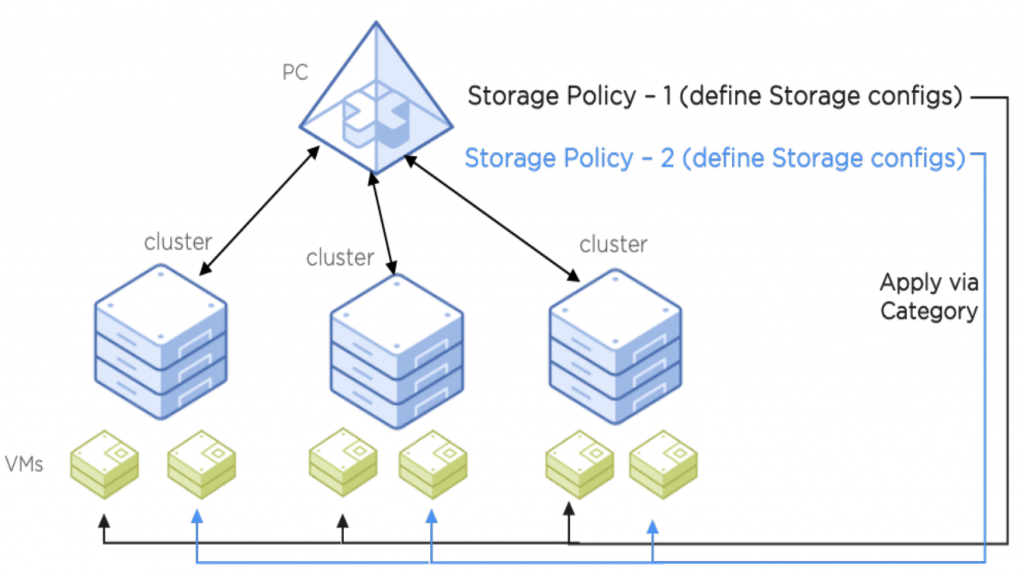 Space Reporting Enhancements In Storage Widget
Storage summary widget shows used space as actual user data, reserved space and recycle bin
Customers want more insight around space used in cluster
With AOS 6.1, space occupied by snapshots will be shown in widget.
Will be shown in both main widget and detailed view
Snapshot space will be combined space used for all snapshots (local and remote).
Whole Node Maintenance Mode
In AOS 6.1 will have an option in Prism for AHV to put Host into Maintenance Mode that will:
Move VMs that can be live-migrated to other nodes

Pinned VMs and RF1 VMs will be powered off
Moved VMs migrated back to original host after exiting maintenance mode.
Powered off VMs, powered back ON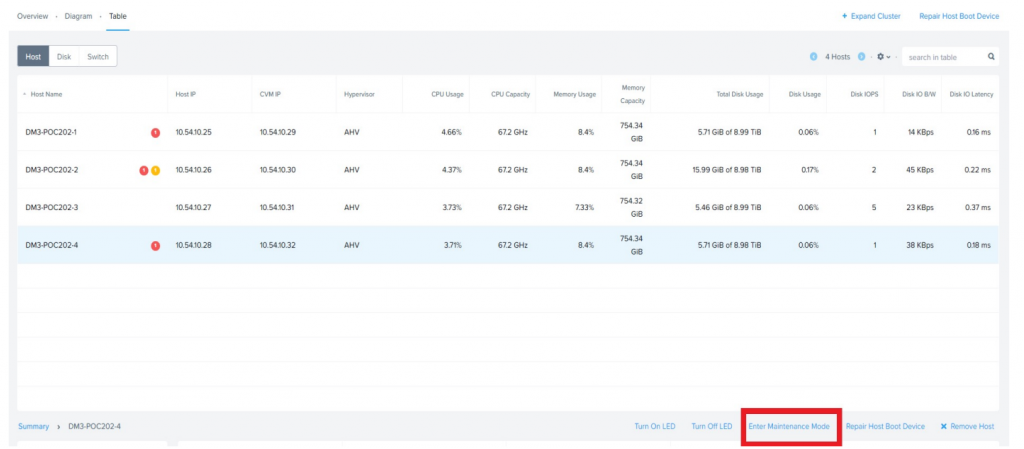 Multinode Removal
Multi-node removal being able to mark multiple nodes we can ensure proper data placement and check space reservation to ensure availability before letting the process kick off. RF traffic will not land on marked nodes.
• Faster operations
• Ready for highly dynamic cloud environments (Manily Nutanix Clusters NC2)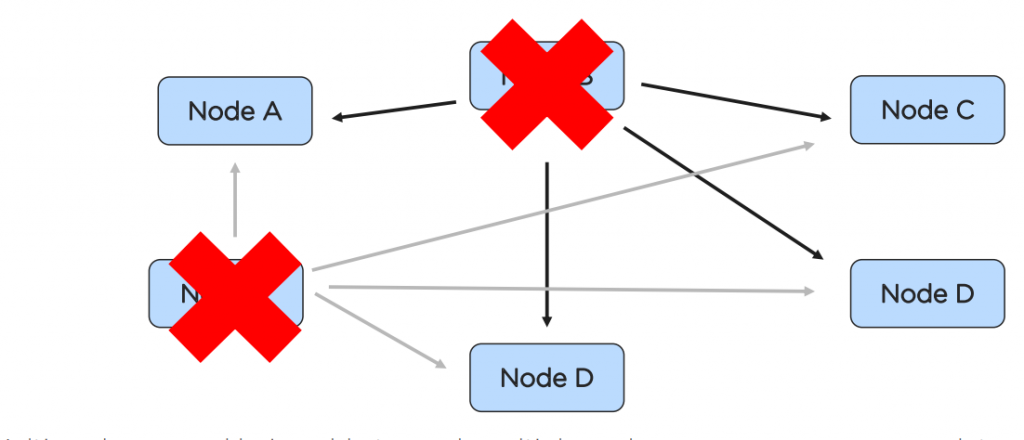 With all of these interesting features in this release, we'll be waiting for LTS this summer and will cover it here as allways.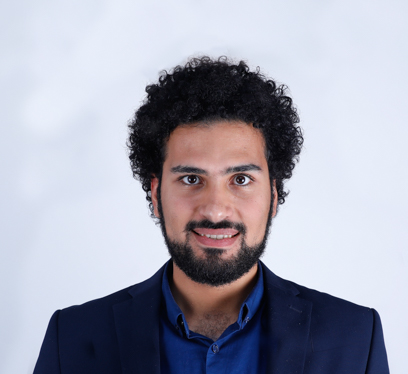 Solutions Architect – Cloud & Infrastructure