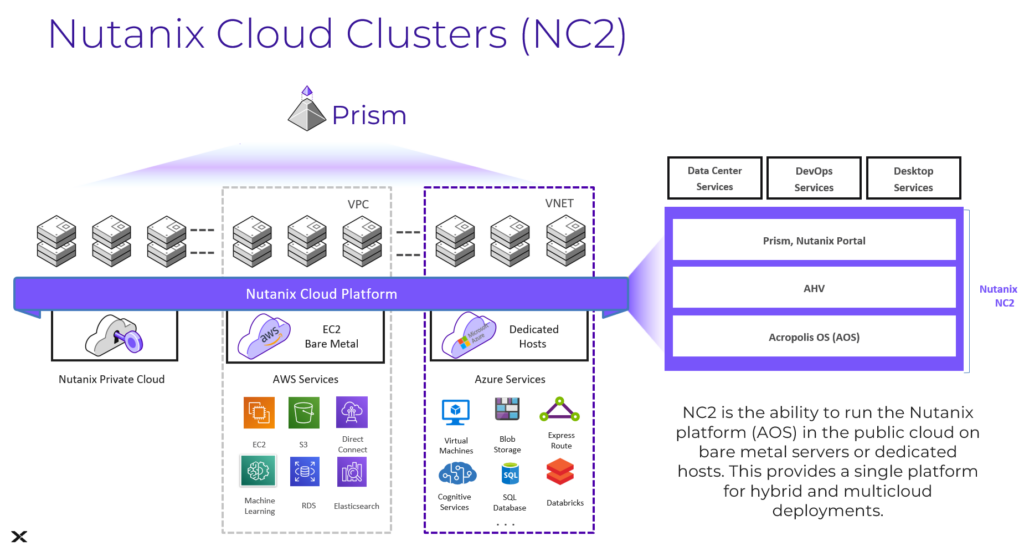 Overprovisioning and leaving cloud resources on are two enormous sources of wasted spend.
Where the Wasted Cloud Spend is Coming From:
Idle Resources
Overprovisioned Resources
Orphaned Volumes and Snapshots
Mind the Cloud Gaps:
42% of core skills required to perform existing jobs are expected to change, This is due to automation AI, cloud. 89% IT managers that they have a tough time recruiting for cloud computing and security skills.
Costly Vendor Lock-in:
Vendor lock-in impact considerations are massive
Data transfer or extraction is expensive
Applications foundational technology are not the same cloud to cloud (AWS compute and API different from Azure)
Reskilling of staff from one cloud to the new cloud is disruptive and expensive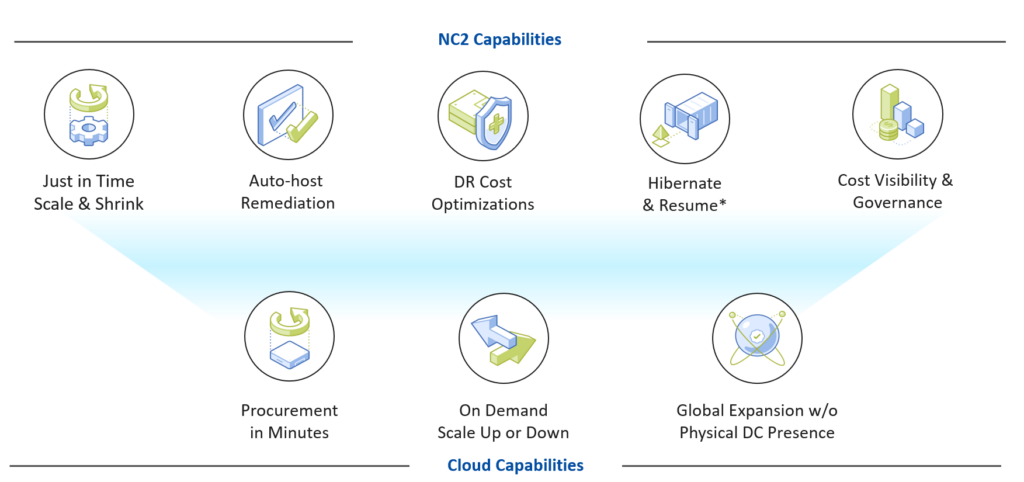 Given these factors, what is needed is a balance between public cloud … which is suitable for elastic, cloud-native applications … and private cloud, which combines ease-of-use, agility and scale with the security and control of a dedicated datacenter.
Feature Highlights:
Auto Scale & Shrink:

Quickly and easily scale-up and shrink capacity as needed for ad hoc or seasonal requirements. Control cluster capacity manually or automatically using simple management console trigger

Auto-Host Remediation:

Intelligent, continuous monitoring of NC2 cluster health with automatic remediation of unforeseen errors is built-in simplifying infrastructure management.

Hibernate & Resume

NC2 has the unique ability to preserve customer data and metadata by backing it up to Amazon® S3 buckets while the bare metal nodes are shut down. Hibernation allows customers to save money on their bare metal costs when the cluster isn't in use—for example, in test or development environments that aren't used on the weekends or for disaster recovery when recovery point objectives (RPOs) are a day or more.

Cost Visibility & Governance

Beam enables you to gain visibility into your Nutanix Cloud Clusters (NC2) spend in AWS & Azure. The cost governance feature of Beam provides visibility into your cloud consumption and in turn helps you optimize and control the usage of your Nutanix clusters running in AWS & Azure.

On Demand Scale Up or Down
Global Expansion w/o Physical DC Presence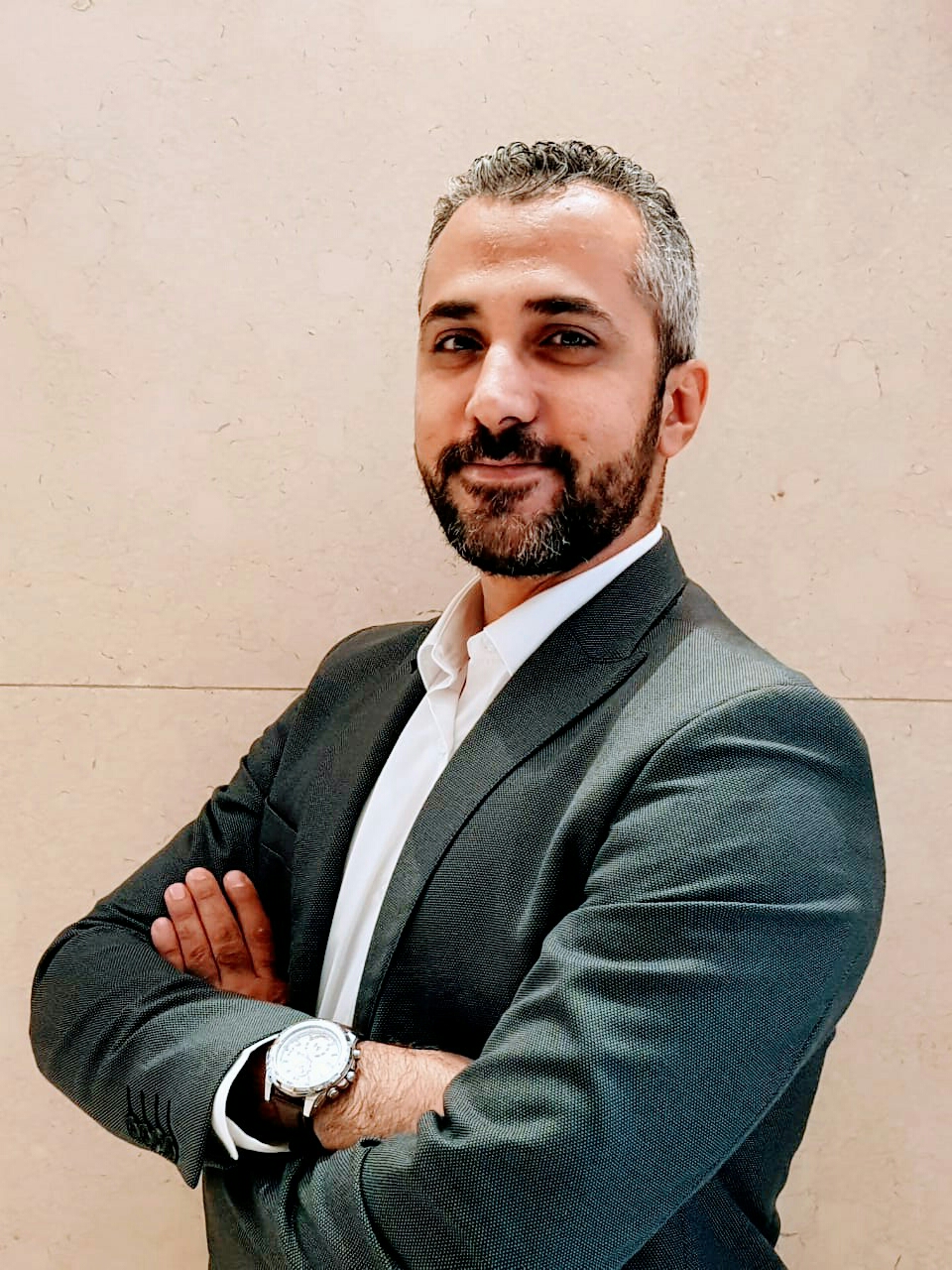 Presales Consultant with more than 10 years of experience, supports our partners by understanding customer needs, presenting and demonstrating our vendors' products and helping in deal closing.